"Something a little different" is our MP3 interviews with forward thinking suppliers. In addition to our main office supplies money saving articles we also like to feature supplier interviews which gives the supplier a voice without them needing to cold call you. If after hearing the interview you feel the supplier offers something of real value then you can book an appointment to meet them.
The Picture Below is an example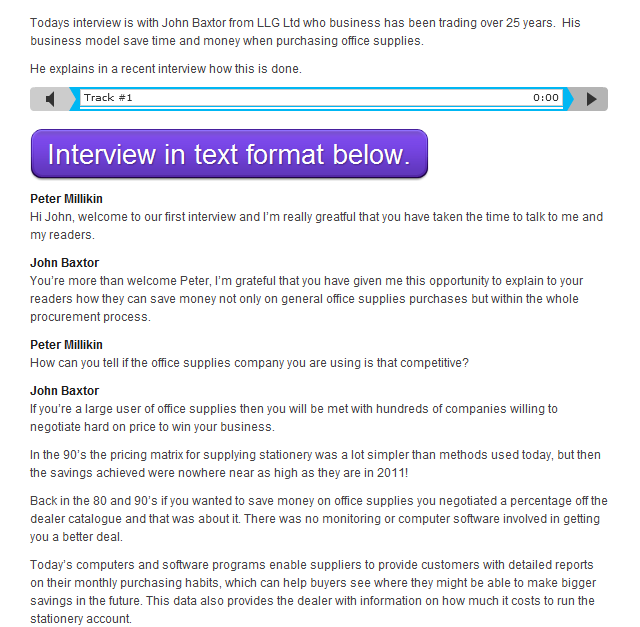 I can help businesses save money and help suppliers increase sales!
Please use the contact page if you have and questions or if you prefer you can call me on 01903 215330 or SKYPE ID: petermillikin
Thanks so much and I'll speak with you soon..


Internet expert, Dad and founder of various money saving blogs.